24 beautiful new MLS jerseys were just gifted upon us by the kit gods. We've gone ahead and ranked each and every one for you to vehemently disagree with and call us obtuse losers about. Enjoy, and thank you to the MLS and MLSsoccer.com for all these great shots of the kits. You can buy them all here: MLS Store
#24 Real Salt Lake secondary kit
Joao Plata's nipples are going to show right through this thing. Just so little imagination went into this that it's honestly hard to imagine. They seriously couldn't come up with something Salt Lake / Utah related for the flag area on the bottom?
#23 DC United secondary kit
Whether you're cycling 60 miles on the weekend or going clubbing in Ibiza while wearing Gucci sunglasses indoors, this is the shirt you'd want to wear for those activities
#22 Vancouver Whitecaps secondary kit
If triangles are your thing, boy does this shirt get your gizzard galloping. The only reason this isn't last is that Danny kind of likes it
#21 NY Red Bulls primary kit
These have a certain times-square-billboard-sais-quoi to them that I'm just not totally down with.
I do have to say that NYRB captain Sacha Kljestan's captain arm band is top notch though. If there was an armband ranking these would be near or at the top. Good stuff repping the supporters groups, you can read about it here
#20 Minnesota United secondary kit
Not a bad showing for a first secondary kit ever, but I'm just not a huge fan of the raglan look combined with the off center target logo. I don't know, my head tells me I should like these, but my heart says no. As Danny said on the podcast, this is the worst possible thing to wear on a duck hunt.
#19 Colorado Rapids secondary kit
I wanted this to be higher due to the amount of effort put into the kit (and info graphic), but the closeness in resemblance to sister company Arsenal FC (Kroenke owns both teams) and the blandness of the yellow and blue combo just sunk this down the charts. I like the flag details though and the red button on the collar.
#18 Houston Dynamo secondary kit
I just can't stop picturing the hamster. As far as orange kits go it's solid
#17 LA Galaxy secondary kit
This is a very middle of the road kit, but it's solid. Not much to say other than you're probably only interested in this if you're a big LAG fan.
#16 Philadelphia Union secondary kit
This kit is OK, but the details make it. Check them out here
#15 NE Revs secondary kit
Very basic but kind of classic. Reminds me of some of the kits over in the English Championship.
#14 FC Dallas secondary kit
Wow. This is so confusing. I kind of despise everything having to do with this, but I kind of love the bold moves of stars and ombre. Plus the details are cool. No idea what to do with this so it's going near the middle
#13 Montreal Impact secondary kit
This kit has a serious Premier League vibe to it, but it's a bit blueberry yogurty.
#12 Sporting Kansas City
Despite the slight white vertical stripes which is reminiscent of the great banker's button downs of the '80's, this kit cleans up well.
#11 Chicago Fire secondary kit
This very Bundesliga kit has a bit more detail than you realize at first glance, but it's still a bit early 2000's for me. I think the logo is throwing me.
#10 Minnesota United FC primary kit
I go between loving these and the opposite of loving these. The color combo is tight, the logo and overall kit design is very nice, and I can even get down with the sash, but the Target logo being so prominent just throws me off. I'm already having rankers remorse putting these at 10, but I'm not sure whether I'm buying or selling.
#9 Atlanta United secondary kit
These are super sharp. Atlanta came on strong with the kit game in their inaugural year. The details are great on it as well. Well done, ATL.
#8 Toronto FC primary kit
The color combo is bold and aggressive. The BMO logo under the crest though… couldn't they have centered that puppy underneath the "BMO" text? It somehow looks a bit odder than the Montreal version of the logo. The details though on this kit are pretty solid though, which you can check out and order one here.
#7 Portland Timbers secondary kit
All green all day. Timbers Army is going to be looking particularly foresty this year in these. Big time points for the simplicity of the color scheme mixed with the fashion forward collar. If I worked at Stumptown roasters I would rock one of these while riding my unicycle to work.
#6 Columbus Crew primary Kit
These are very solid, though unless you're a fan of the Crew, bees, or taxis you probably won't be sporting this jersey. That being said, the details on this are well done and people in Columbus seem to be jazzed up big time about this. Buy/check out details here.
#5 Atlanta United secondary kit
This one might ruffle some feathers, but oh well I'm feeling it. If you've got a thing for famous Italian military families then you're in luck, ATL has a kit for you. While I personally think this kit is very strong and wins points for being unique, I can't put it any higher as it has some obvious challenges to the mass market. Namely, the bold vertical red and black stripes may not play well with all footy fans. The details though are great and it's a very solid first ever kit for the squad.
#4 Orlando City SC primary kit
If purple isn't your thing, then you're out of luck in Orlando, but these kits have a certain royal look to them that you can't deny. Solid collar and texture on the material with unique details. It's a great looking kit for the club.
#3 Seattle Sounders heritage kit
These are a throwback to the Sounders jerseys of old but done in a modern classy way. Note the star above the logo too, which symbolizes Jordan Morris being the chosen one, or their MSL Cup victory in 2016. These are just straight up sharp, the details are making Seattle fans wet themselves with excitement, and if you're a Sounders fan you're insane if you don't own one. Check out details and buy one here.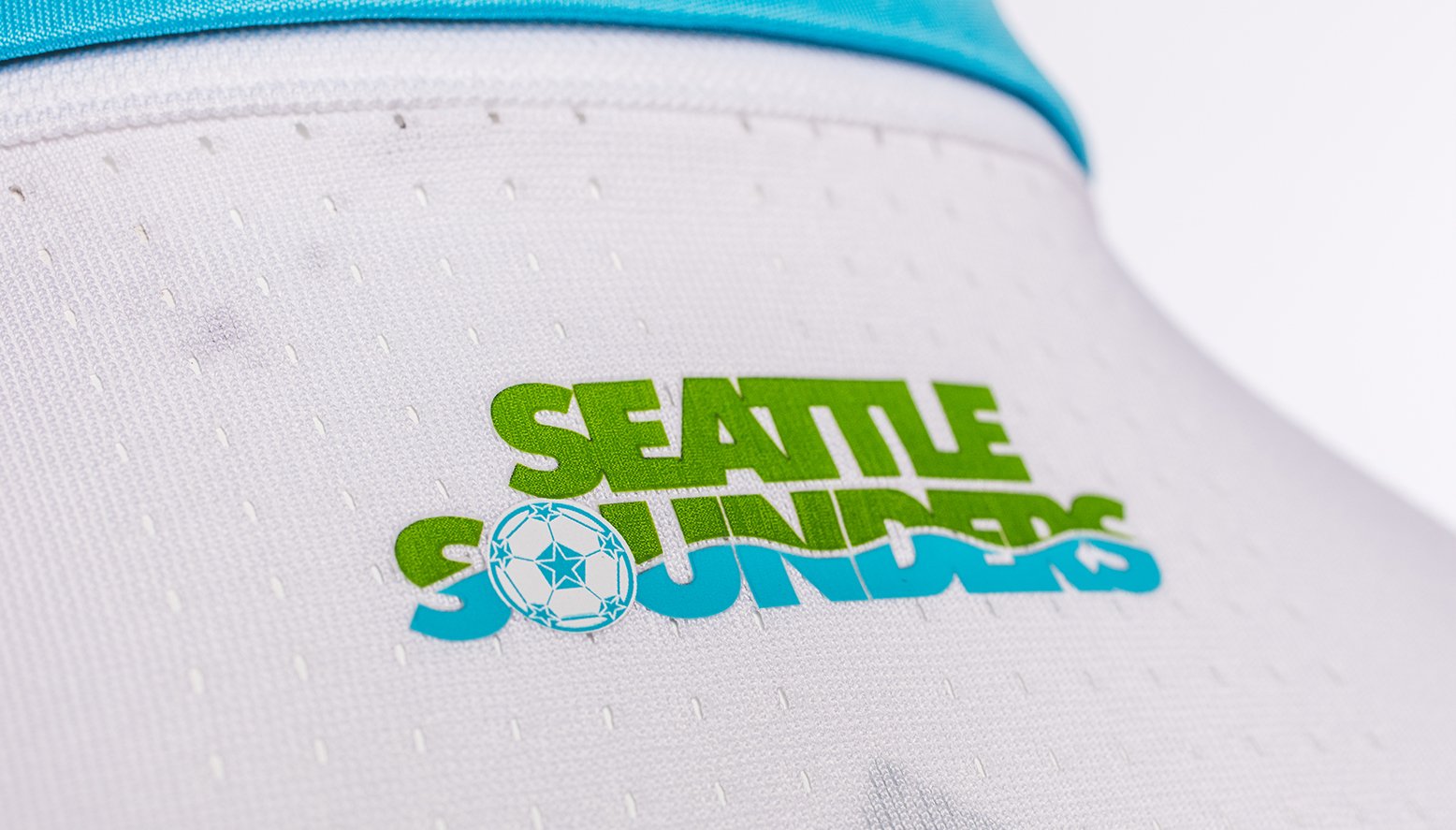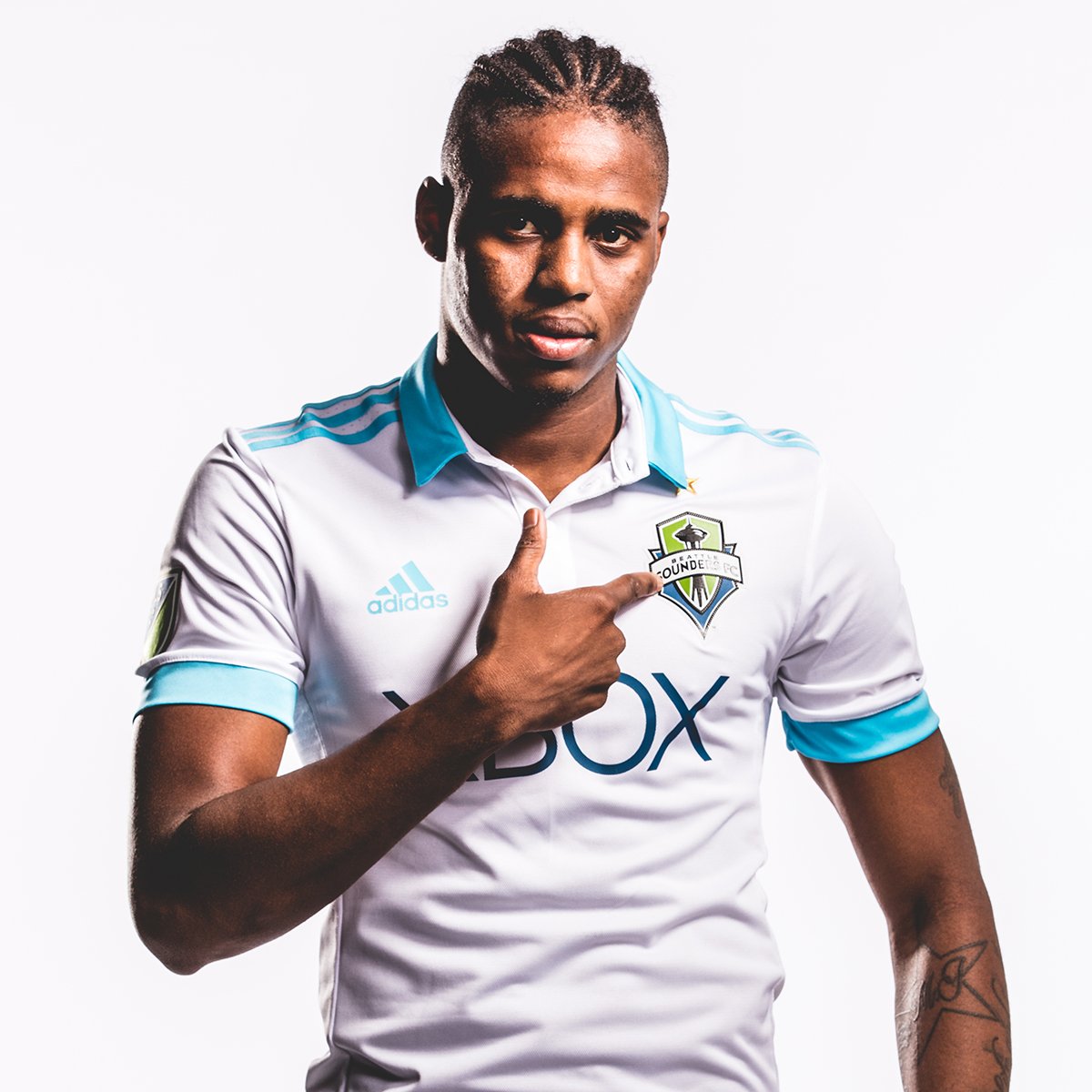 #2 NYCFC primary kit
These kits are firing on all cylinders for us fans of the boys in blue. In person they are even better because the material feels like the most sensual of silky silks. The details on this kit are sick: NYC flag, the borough on the collar, the orange trim slicing through the ring around the sleeve. It's modern class. Check out more details here.
#1 San Jose Quakes primary kit
This is a universal favorite among the HotFooty guys. It's dramatic, it's elegant, it's something a secret bank in Switzerland would make all their executives get tattooed on their chests. It's the 2017 HotFooty favorite new MLS Kit, and that's saying something because we do not like the 'Quakes AT ALL. Check all the details here